---
Rp 15.000.000
Rp 13.000.000
Kode Produk: ET02
---
Stok: Stok Tersedia
---
Berat: 20 Kg
---
Sejak: 29-03-2023
---
Rp 15.000.000
Rp 13.000.000
Butuh bantuan?
Support produk siap membantu.
Detail Produk
ET Series
● Electronic/Laser Theodolite ● 2"/5" Accuracy in option ● Advanced EDM design ● Laser plummet and laser pointer function for ET-02L/05L ● Movable tribrach for ET-02F/05F ● Competitive performance
Model: ET-02/ET-02L/ET-05/ET-05L
Features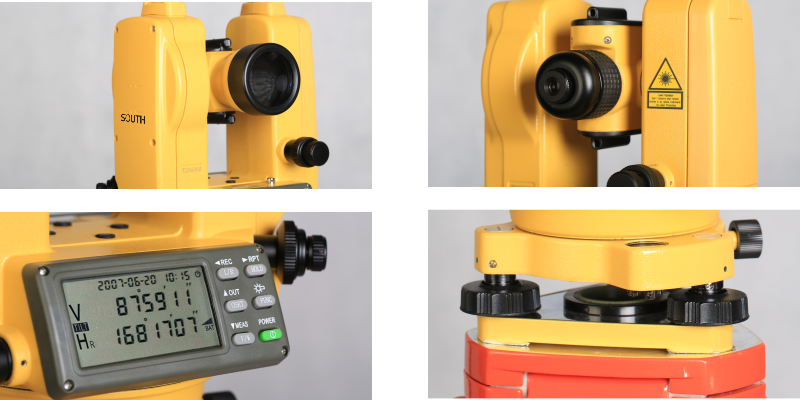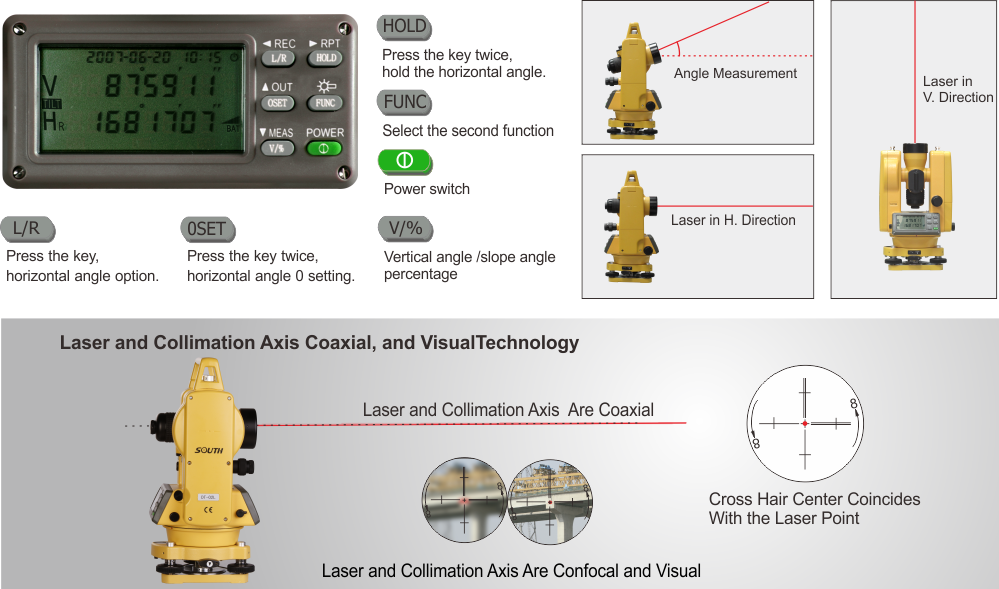 Specification
Model
ET-02/ET-02L | ET-05/ET-05L
Telescope
Image
Erect
Magnification
30x
Effective Aperture
45mm
Resolving Power
3″
Field of View
1°30′
Minimum Focusing Distance
1.4m
Stadia Ratio
100
Stadia Constant
0
Tube Length
157mm
Angle Measurement
Reading System
Absolute Encoding
Diameter of Circle(VHz)
79mm
Minimum Reading
1″/5″(Selectable)
Accuracy
2″ | 5″
Horizontal Angle
Dual
Vertical Angle
Dual
Display
(LCD) Display Type
2 sides
Laser Pointer
Laser Range
Be Seen Up to 100 Meters Away
Memory
Internal Memory
Space for 256 Pairs of H. & V. Angle
Level Sensitivity
Plate Level
30″/2mm (30″per 2mm)
Circular Level
10″/2mm (10″per 2mm)
Auto Vertical Compensator
System
Liquid-Electric Detection
Working Range
±3′
Accuracy
1″
Optical Plummet Telescope
Image
Erect
Magnification
3x
Focusing Range
0.5m - ∞
Field of View
5°
Physical Characteristics
Operating Temperature
﹣20℃ ~﹢50℃
Internal Power Supply
Rechargeable Ni-H battery/ AA battery
Voltage
6 VDC
Operating Time
10 hours
Dimension
145 × 318 × 179 (mm)
Weight
5.2 kg
Note: all information above is subject to change without any prior notice.
Paket Pembelian :
- 1 Unit South ET 02
- 1 Unit Alumunium Tripod
- 1 Unit Rambu Ukur 
- 1 Unit Sealed Battery Compartment 
- 1 Unit Lion-Battery 
- 1 Unit Charger + Adapter
- 1 Unit Lens cap
- 1 Unit Tool kit
- 1 Unit Cleaning cloth
- 1 Unit Waterproof protective cover
- 1 Unit Quick Manual
- 1 Unit Carrying strap
- 1 Unit Hardcase
- Sertifikat Kalibrasi + Garansi Resmi 1Tahun
Brosure