Brand:
---
Kode Produk:
---
Stok: Stok Tersedia
---
Berat: 1 Kg
---
Sejak: 05-04-2023
---
Butuh bantuan?
Support produk siap membantu.
Detail Produk
PRODUCT CODE : MAGSCRIBE
The #88 Tungsten Carbide Point Scriber/Etching Pen can mark and scribe steel, ceramic and glass. The magnet can retrieve small ferrous and steel parts and chips from hard-to-reach places.
• Point diameter: 1/16 in. (1.6mm)
• Permanent magnet picks up small parts and retrieves steel chips from hard-to-reach places
• Screw chuck for reversing point when not in use
•  Aluminum handle with knurled finger grip
• Replaceable point (#88P)
• Pocket clip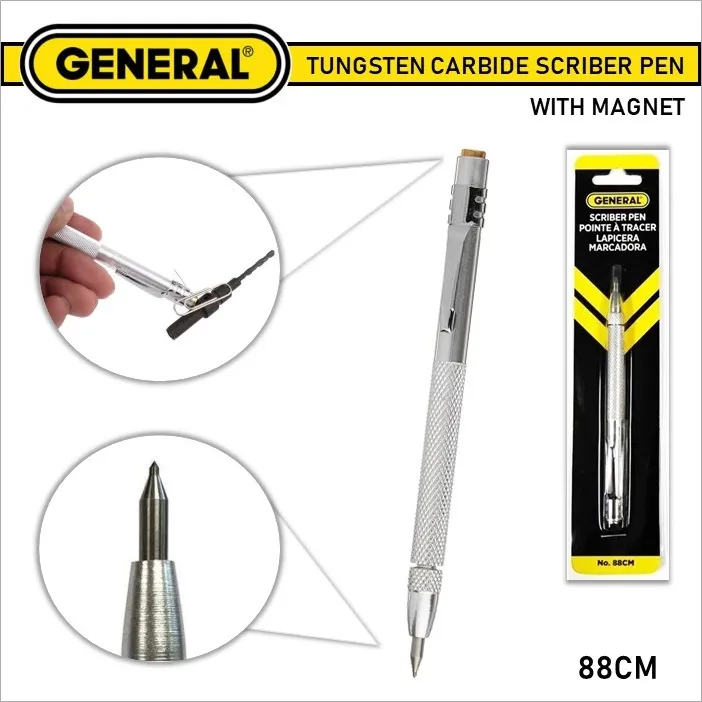 Brosure